Robert John DINES
AKA  Bob DINES, Rob DINES, Dinesy 

Late of Shoalhaven Heads Formerly of Taree, Penshurst and Tahmoor, NSW

NSW Police Training Centre – Redfern –  Class #  Initially 'may have' been part of Class 044 as a Cadet and ended up in Class 058 who were Sworn In on 17 November 1958.

NSW Police Cadet # 1262
New South Wales Police Force
Cadet # 1262

Regd. #  9125

Uniform # 1248
Service:  From 3 January 1956   to   ? ? ?  =  ? years Service 
Rank:  Commenced Training at Redfern Police Academy as a Police Cadet on Tuesday 3 January 1956 ( Aged 16 years, 2 days )

Probationary Constable- appointed 1 November 1958 ( aged *18 years, 10 months ) *Bob must have gained 2 months Seniority whilst training at the Academy – most probably through academic methods as "usually" people could NOT become a Sworn Policeman BEFORE their 19th birthday.  He 'may have been officially a Sworn member but most probably wasn't allowed onto the Streets until his 19th birthday ( I assume – Cal )

Constable – appointed ? ? ?

Constable 1st Class – appointed 1 November 1964  
Detective – appointed ? ? ?

Senior Constable – appointed 1 November 1968 
Leading Senior Constable – appointed ? ? ?

Sergeant 3rd Class – appointed 1 April 1974

Sergeant 2nd Class – appointed ? ? ?

Sergeant 1st Class – appointed 31 March 1983

Inspector – appointed ? ? ? 
Chief Inspector – appointed ? ? ? 
Superintendent – appointed ? ? ? 
Chief Superintendent – appointed ? ? ?

Final Rank =  ?

After Retirement, Bob owned a car wash for a number of years in Taree, NSW.
Stations:  ?, Kogarah ( 1959 – 1961 )(Walked the beat (Beats #1 & 2 – from Kogarah to Carlton Rlwy Stn. to where there was a call box on the western side of the railway lines, then back to Kogarah, around the shops etc, and down the Princes Highway via Regent Street, etc. Did Station Reserve Constable duties, PD work on Car 23, etc.  ), Hurstville ( 31 Division ) ( Sgt )( 1985 ), Peakhurst, Kogarah, ?

Retirement / Leaving age: = ?

Time in Retirement from Police: ?

Awards:  Silver Jubilee Medal – granted 1 August 1977
National Medal – granted 22 August 1980 ( Sgt 3/c )

1st Clasp to National Medal – granted 15 May 1986 ( Sgt 1/c )

2nd Clasp to National Medal – granted 15 May 1986 ( Sgt 1/c )

 Born:   Monday  1 January 1940 

Died on:  Sunday 27 June 2021 @ 4.30pm with his youngest son, Stanley, by his side.

Age:  81 years, 5 months, 26 days 

Cause: Cancer – Prostate

Event location:  Shoalhaven District Memorial Hospital, Nowra, NSW 

Event date:  ? ? 2019

Funeral date:  Tuesday 6th July 2021 at 1pm 

Funeral location:  The Chapel, Shoalhaven Memorial Gardens, Worrigee Road, Worrigee, ( Nowra ) NSW 
( click here to see Cornona19 Virus Pandemic rules – this will be a limited numbers Funeral )

any Future Wake location:  ??? TBA 
any Future Wake date:  ??? TBA

( Due to current Govt. restrictions on 'Gatherings' due to Corona19 Virus Pandemic, some families may wish to have a Memorial Service / Wake with friends and family at a later date )
Funeral Parlour: Murphy's Family Funerals, Nowra, NSW

Buried at: ?

Live Stream Link will become Live on the funeral date
Memorial / Plaque / Monument located at: A Meeting room in Police Bank Head Office, Sydney, NSW 

Dedication date of Memorial / Plaque / Monument: Nil – at this time ( July 2021 )

BOB is NOT mentioned on the Police Wall of Remembrance  *NEED MORE INFO
---
FURTHER INFORMATION IS NEEDED ABOUT THIS PERSON, THEIR LIFE, THEIR CAREER AND THEIR DEATH.
PLEASE SEND PHOTOS AND INFORMATION TO Cal
---
May they forever Rest In Peace
https://www.facebook.com/groups/AustralianPolice.com.au/ 
https://www.facebook.com/groups/NSWFallenPolice/ 
Australian Police YouTube Channel 
---
Condolences to Bob's family and friends.
Bob's wife of 47 years, Helen ( who was head Matron at Taree Base Hospital ) predeceased him with Cancer in 2010.
Bob, some years later, met up again with a childhood sweetheart, Moira, and they married in 2013 and moved to Shoalhaven Heads ( South Coast ) where Bob was an active member in the local Men's Shed and would help out the guys on the Wollondilly Historical Facebook page with his wealth of knowledge.
Bob is described as a good guy and a great boss who told me, in 2019, that he is 'getting on a bit but enjoy a pretty good life despite the old bones and prostate cancer etc.
A bloke who didn't mind a drop of Traminer TR2.
---
Obituary of Robert John Dines
27th June 2021
Passed away peacefully at Shoalhaven District Memorial Hospital
Late of Shoalhaven Heads Formerly of Taree, Penshurst and Tahmoor
Beloved husband of Moira, formerly married to Helen
Much loved father and father-in-law of Bradley & Melinda, Phillip, Stan & Kelly
Loved and respected by the Doosey family
Adored Pop to his 4 grandchildren Harrison, Connor, Kirralee and Blake
Loving brother, uncle, cousin, mentor and mate to many
'Forever in our hearts'
Aged 81 years
Robert's funeral service will be held in The Chapel, Shoalhaven Memorial Gardens, Worrigee Road, Worrigee on Tuesday 6th July at 1.00pm Relatives and friends are invited to attend Due to COVID regulations guests are required to wear masks and register via QR code at the venue The service will be live-streamed on the day and can be viewed via the link on this page Please leave messages and condolences for the family on the tribute wall
Thursday, July 1, 2021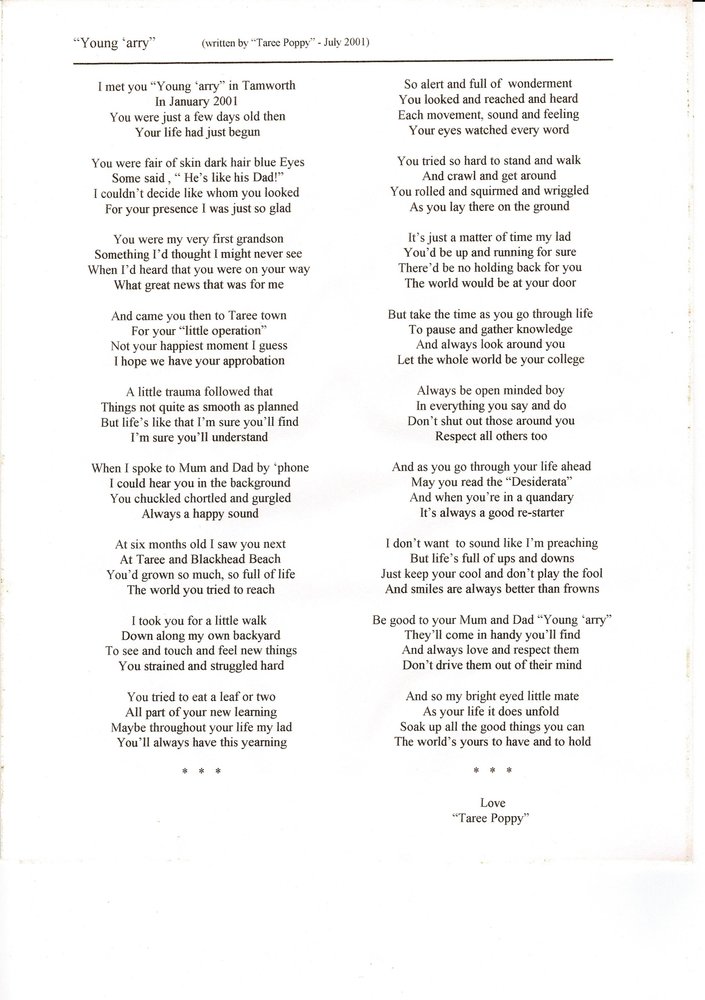 Thursday, July 1, 2021
Wednesday, June 30, 2021
Wednesday, June 30, 2021
Elaine Erskine lit a candle
Wednesday, June 30, 2021
The family of Robert John Dines uploaded a photo
Tuesday, June 29, 2021
MurphyFamilyFunerals.com.au/tribute/details/976/Robert-Dines/obituary.html#content-start
---
Over 50 years proudly serving the Police Family
Here is a brief history of the development of Police Bank.
1970-79
Rapid Growth of Services
The Credit Union employed its first full time administration officers in 1970 to meet the growing demand for services. By late 1971, membership had reached 2,583 and deposits grew by over half a million dollars from the previous year. By 1972 the organisation was lending nearly $50,000 per month.
Appointed Representatives
Bob Dines became Chairman in 1970 with Arthur Sharp taking on the General Manager role the following year, a position he would hold for over a decade. Ian Pettit, Terry Seery, John Gorman, Bob Page, Merv Taylor and Alan Dahl joined as Directors in the early to mid seventies. Alan Dahl was elected Chairman in 1975 with the auditing firm, Nicholls & Thomas (Kevin Thomas principal), appointed in the same year.
Around this time the Credit Union appointed Dennis Neate as a 'Field & Promotions Officer'(the forerunner to our Business Development Officers of today) to increase awareness of Police Credit Union across the state.
https://webarchive.nla.gov.au/awa/20190315084642/https://www.policebank.com.au/50years/
---
FLASHBACK FRIDAY | Photos from the Leader's archives
Blue Light Discos run by Hurstville police in 1983 proved a huge success both socially and financially.
Twelve discos run between May and December that year packed Hurstville Council's Marana Auditorium and recorded a profit of nearly $20,000.
Teenagers under 18 paid $2 entry to the discos, which were alcohol-free and supervised by off-duty police.
​ "Blue Light Disco Committee treasurer, Sergeant Bob McCloskey, announced a profit of $19,774," the Leader reported.
"The number of teenagers at the discos regularly exceeded 1200 and forced organisers to pre-sell all tickets and hold none at the door.
"Up to 15 police have donated their spare time to each disco to make sure the dances ran smoothly.
"The discos were so successful that smoking could be banned without fear of numbers falling".
More than $13,000 from the disco proceeds was donated to St George Hospital for new equipment.
Police Commissioner Cec Abbott attended the final disco of the year to present a cheque to hospital chairman Joe Orr.
A donation was also made to help buy a new bus for the Sunnyhurst special school at Penshurst.
The first Blue Light Disco was held in Victoria and the movement spread throughout Australia and across the globe.
https://www.theleader.com.au/story/4728984/flashback-friday-blue-light-discos/
---
Bob's Memories of living at Tahmoor, NSW
Dated 19 years to the day.
---
---
Nothing further, than what is recorded above, is known about this person at the time of publication and further information and photos would be appreciated.
Cal

---